Butt Weld Tees
We manufacture ANSI butt weld tees with a run size range of ½" to 30" and a branch size range of ½" to 24". We offer wall thicknesses up to 2.00" for our tees. We can also install pig bars if required. If you have tees that need bar installation we may be able to help. On tees up to 16" OD we can bore out the run ID.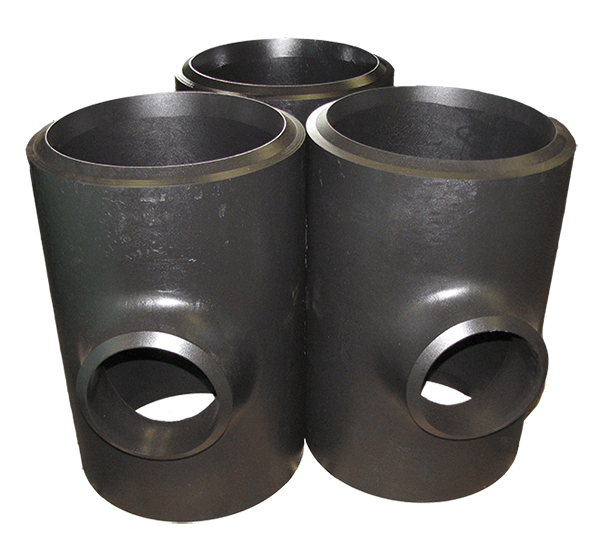 Our tees are manufactured in:
Carbon
Low Temp
Alloy
High Yield Materials

MSSSP75 WPHY-42 through Y-70
A860 WPHY-42 through Y-70
We provide seamless material up to a 24" run size and welded with X-RAY in the 26" through 30" run sizes.
We can provide bull tees (the branch is larger than the run), the size range for these fittings is up to 8" on the run and branch. As an example we could provide a 6" x 8" bull tee. These bull tees would be manufactured from forgings.
Phone: 1-713-941-2127
Fax: 1-713-941-5560